Our newest update to the SwyftCG App (version 1.7) is finally here! Visit the Google Play or App Store to make sure your SwyftCG app is up-to-date. We have implemented new features and changes to our caregiver app in order to enhance user accessibility and make sure everything you need is in one place. Take a look at what's new!
The Newest Updates to the SwyftCG App
My Past Work
SwyftOps now allows caregivers the ability to view and review hours worked, scheduled, and remaining for the period all in one place via the caregiver app! Admins can also grant caregivers access to view shifts from both the current and last pay period.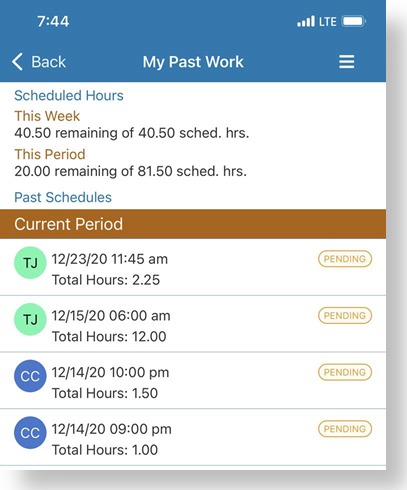 Reset Device Data
Caregivers now have the ability to clear any cached data for the app on a smart device, in the event that they encounter any issues.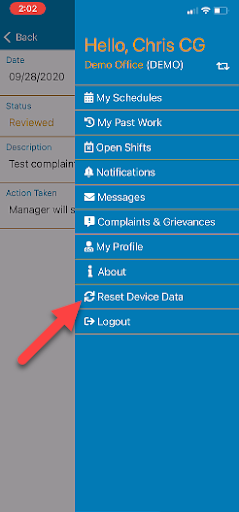 Medication Information
Admins can now enable the option to show or hide client medications within the SwyftCG app! If medications are chosen to be shown, all medication details can be conveniently accessed right from the app. This update allows the ability for meds to be hidden from caregivers not qualified to administer or track meds, making it easier for the office to ensure that their caregivers do not attempt to complete a task involving meds.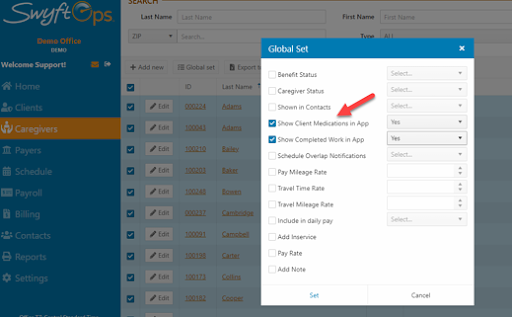 Enhance Your Business With Our Home Care Software Solution
These features were implemented based on feedback provided by subscribers like you. Stop delaying and enhance your home care business today with all of the dynamic features offered by SwyftOps! If you would like to learn more about how these updates can improve your ability to effectively manage your home care business, contact us today!
Sign up for email updates
Subscribe to receive an email when we have new and exciting updates regarding SwyftOps to share!