Join Our Facebook Group:
Homecare MemoRandom
Keeping Up with SwyftOps – v1.19
We're back, and in time for the holidays!  At SwyftOps we receive subscriber feedback and re-gift it as helpful features! We're excited to announce that a sleighful of enhancements will be unwrapped over the next few days.
Like SwyftOps itself, these upgrades are designed to improve your experience and enhance your ability to effectively manage your business year-round.
This update will be released to all locations starting next week!
Attend our live demonstration of new features:
CLICK HERE: Thursday, December 22nd at 12:00 pm CT
Note: Please ensure all user permissions have been updated to allow access to the new features that have been added.

Introducing SwyftSwipe Onboard Payment Processing
Our new preferred merchant services platform is now available!  Process both credit cards and ACH payments more affordably while in an integrated workflow. And enjoy a fuller integration – refunds can be processed within SwyftOps.
Competitive rates and ease of use – contact us today to talk about choosing SwyftSwipe for your agency.

Introducing SwyftClaim – Clearinghouse Submissions
We are excited to announce the launch of SwyftClaim as a preferred clearinghouse provider for our subscribers!
We have partnered with industry leader Change Healthcare to provide a discounted, flat-rate solution for Veterans Administration (VA), Medicaid, and private insurance (non-LTCI) eligibility and claims.
In line with our vision at SwyftOps, Change Healthcare is focused on transforming healthcare through insight and innovation.
Contact us to find out more about this exciting new clearinghouse integration solution!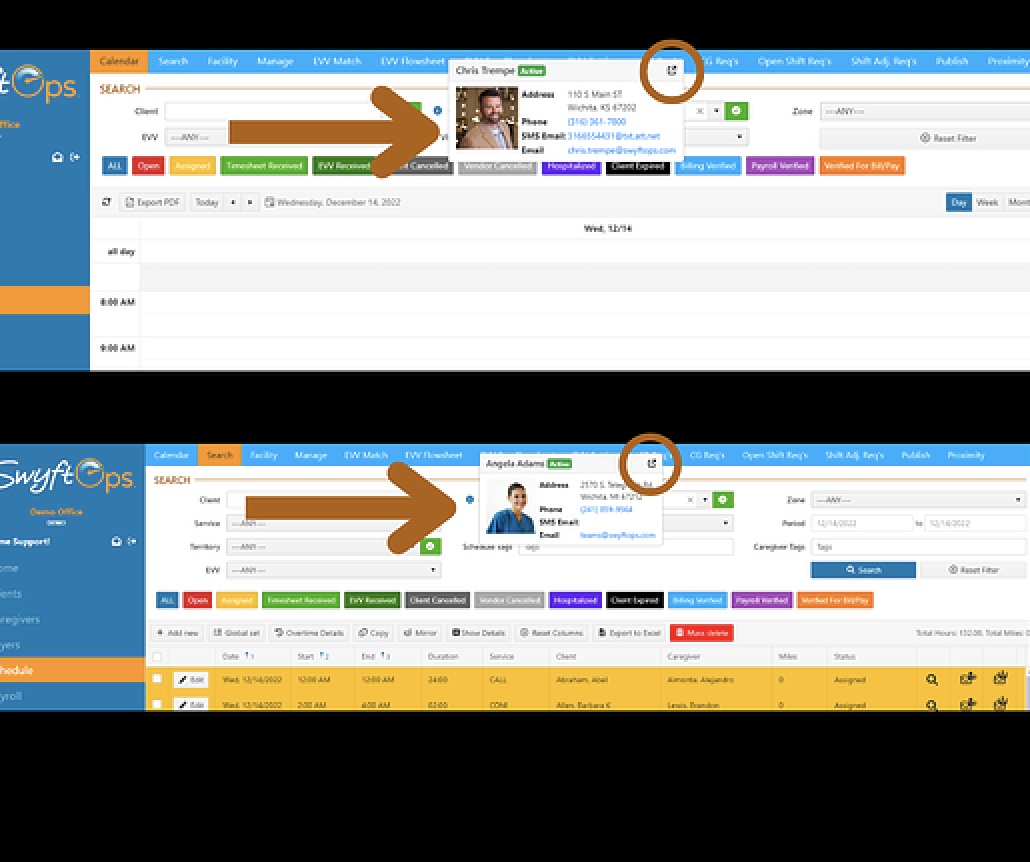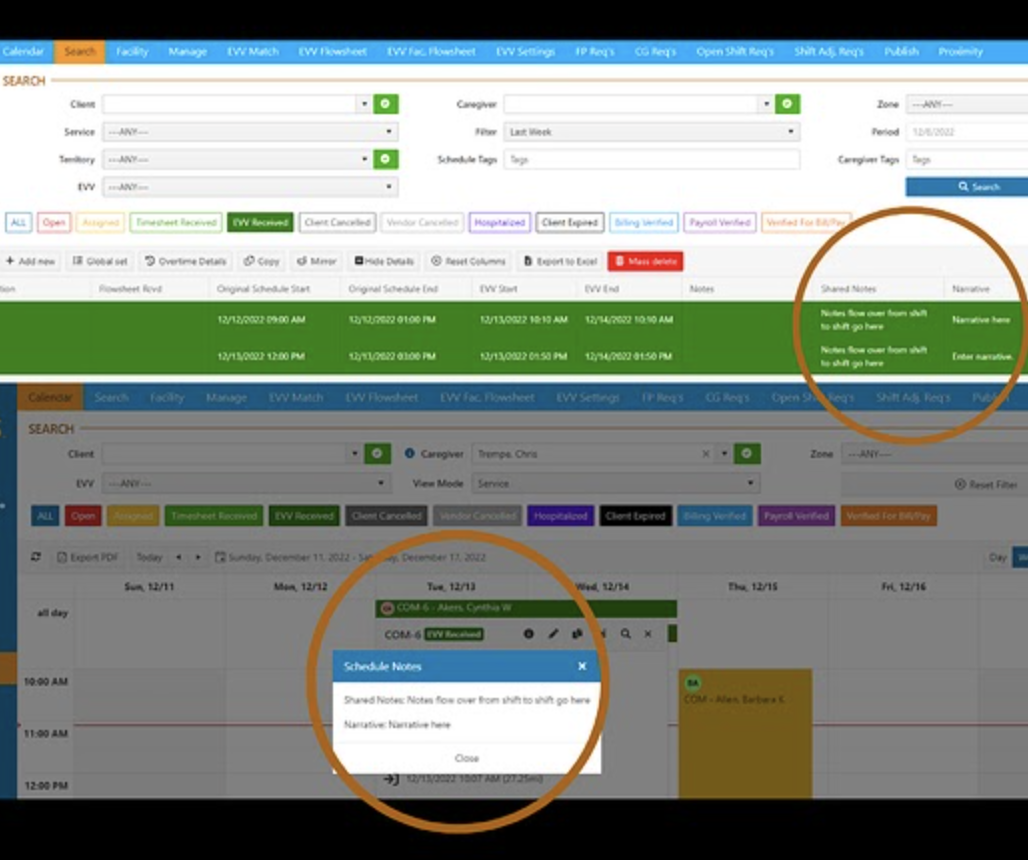 Schedule Upgrades
This season, further optimizing both our schedule search and calendar views was a top focus!
We've added one-click access to caregiver and client profiles directly from schedule views.
Quick visibility of notes, shared notes, and narratives is now also available within both calendar and standard schedule views!
Finally, we added a monthly schedule option to the client schedule template!
Scheduling has never been easier!
See the full list of new schedule enhancements at the bottom of this newsletter under the "Scheduling" header.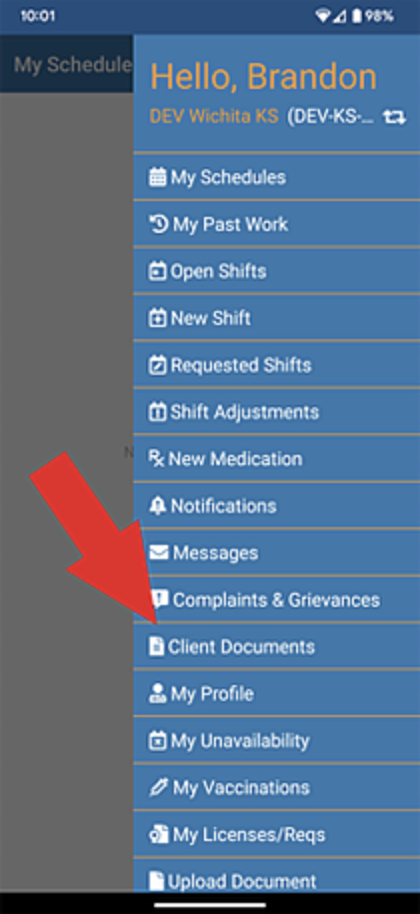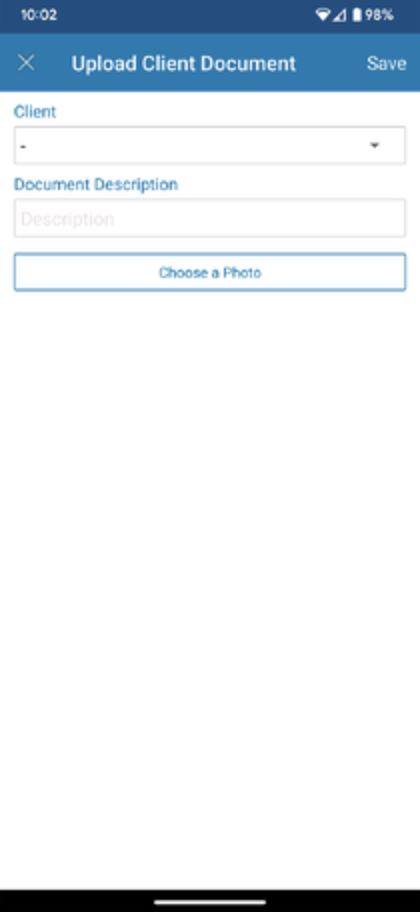 Eh, What's App Doc?… Client Doc Uploads to the App
Caregivers now can upload client documents or images through the SwyftCG App!
A caregiver will have a choice of taking a photo* or selecting a file.  The file or image will flow to the SwyftOps home page in the client section with a new tile named App Docs.
Also, files and images will flow to the client profile in the associated documents page.  You can even assign it to a pre-defined folder!
* Photos taken via the app do not save to the users' phones.  It's HIPAA-compliant!
Learn how to enable this feature!
Other Features Included in This Release Are:
Billing
Add Client Tags filter on emailing invoices.
Add Client Tags filter past due invoices emailing.
Sync merchant service fees to QBO.
Caregivers
Add Availability and Additional Info fields from the Applicant application form to Caregiver Notes.
Option to "Allow Facility Task Removal in App".
Option on Caregiver Search screen to open schedule search.
Remove SSN and Gender from applicant forms.
Send attachments to caregivers via Mass Send when Email is selected.
Clients
Add admission ID to client other payers (HHAeX NJ).
Add Pill Count to client Medications page.
Add Req. Services and Additional Info fields from Intakes form to Client Notes.
Adjust current schedule when changing excluded dates for a client.
Automated message to care team based on any client status change.
Global set option for facility task prices.
Option on Client Search screen to open calendar schedule.
Option on Client Search screen to open schedule search.
Option to show only client invoices in the Family Portal.
Organize SwyftCG App permissions on the client profile.
Send attachments to clients via Mass Send when Email is selected.
Dashboards
Add a month filter for corporate dashboards.
Condense Caregiver Availability dashboard timeline.
Enhance Caregiver Availability dashboard to show the caregiver availability.
General
Add new ICD-10 codes.
Allow to send SwyftForms via SMS.
Change Order for Supervisory Visit section to be a required field.
Option to turn on Warning when entering future date notes for client/cg/schedule.
Personal Attendant option for Services.
Prompt to update client care plans when the template assigned to the client is changed.
Show module/current tab in browser tab.
Verify Comply enhancements for non-matches.
Reporting
Advanced report for Services.
Caregiver Gross Pay by Quarter report.
Caregiver Gross Pay corporate report.
Caregiver Ratings Report/Log.
Client and Caregiver Statistics report.
Scheduling
Add caregiver contact info on open Shift Request approval screen.
Add caregiver info on Calendar Schedule.
Add client info on Calendar Schedule.
Add Monthly Schedules templates.
Add settings for default breaks.
Check for conflicting shifts when approving Open Shift Requests from the app.
Copy shifts in the Facility Scheduling module.
EVV filter on the Calendar Schedule.
EVV filter on the Schedule Search.
Option for caregiver & client info view on Schedule Calendar screen.
Option on Calendar Schedule to open caregiver or client record.
Option on Schedule Search to open caregiver or client record.
Option to add/edit EVV flowsheet on Schedule Search.
Remove from Smart Match lookup if caregiver is added to shift refusal or call off.
Add ability to add breaks through Schedule Global Set.
Show Narrative on Calendar Schedule.
Show read-only CG app Narrative on schedule grid view.
Show read-only CG app Shared Notes on schedule grid view.
Show read-only Schedule Notes on schedule grid view.
Show Schedule Notes on Calendar Schedule.
Show Shared Notes on Calendar Schedule.
Tooltip on Schedule Calendar screen.
SwyftCG App
Show a warning message for outside business hours for in-app messages.
Option to order/group open shifts in the app by client.
Eureka! These features appeared because of suggestions provided by SwyftOps users!
If you have any questions regarding how these updates can improve your ability to effectively manage your business, please schedule time with our support team.
Sign up for email updates
Subscribe to receive an email when we have new and exciting updates regarding SwyftOps to share!