SwyftOps v1.16 Is Now Available!
We're back! At SwyftOps we love turning subscriber feedback into helpful features! We're excited to announce a slew of enhancements will be released over the next few days. Like SwyftOps itself, these upgrades are designed to improve your experience and enhance your ability to effectively manage your business.
A Little "Yelp" from Your Friends Will Have You Seeing Stars!
A caregiver rating system allows SwyftOps admin users to see quality of service feedback from clients.  Once enabled in SwyftOps, clients or their families can rate caregivers on a 5-star scale via email or the Family Portal.
The ratings populate to SwyftOps for incentives, benchmarks, and factors into smart matching when pairing caregivers with clients!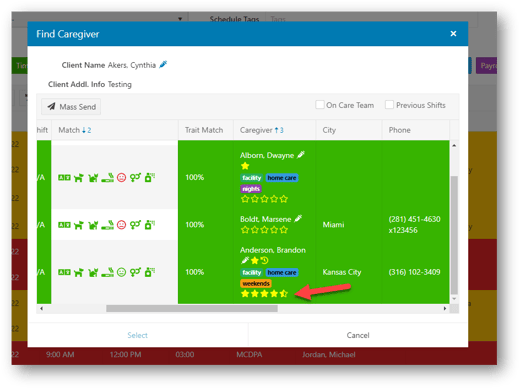 I Love It When a Plan Comes Together, Introducing Emergency & Disaster Planning!
When disaster strikes, will your software be able to flip into "emergency mode?" SwyftOps now provides a tool to track information, manage schedules, and record the safety status of clients and caregivers.
The Emergency and Disaster Planning mode flows to the SwyftCG app where caregivers can provide their status amidst the situation.  Prepare before the next emergency hits.  Learn how this new feature works today!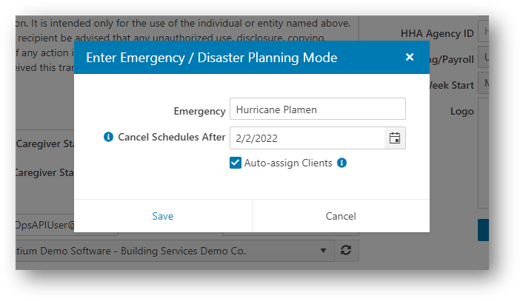 Extra! Extra! Read All About It! Family Portal News & Events is Live!
The SwyftOps Family Portal adds a dynamic feature to provide another way to maintain meaningful interactions with clients.  Create new entries for News & Events anytime through Settings.  Subscribers can add any content desired, even images!
The News & Events posting will appear as a new tile on the Family Portal home screen, making visibility of the content simple and efficient.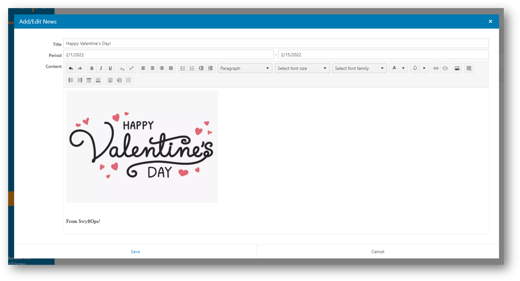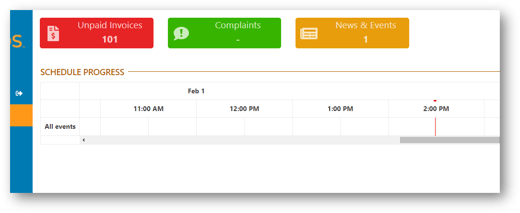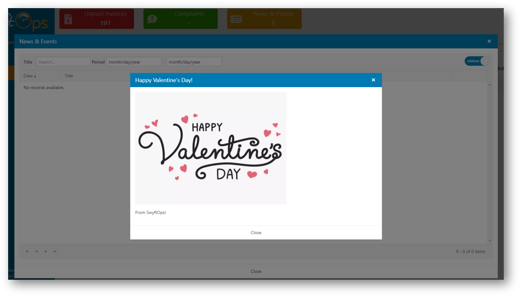 Other Features Included in This Release Are:
Assessments & Care Plans
Ability to add images and links to assessment templates.
Footers now available for care plans.
Caregivers
Allow to upload a document to caregiver records via Global Set.
Allow to upload license/required documents proof in the cg record.
Basic caregiver and nurse competency changes.
Global Set now includes caregiver 24×7 availability
Global Set now includes task templates for caregivers.
Clients
Add assessment certification period for non-medical assessments.
Add designated contact person for clients (Home Care Pulse & Listen 360)
Additional fields added for physicians.
Allow to upload a document to client records via Global Set.
Global Set now includes task templates for clients.
Supervisory Visit changes.
Family Portal
Add billing phone/email to family portal invoices gid.
Option to delay the narrative release to the family portal.
Option to show the narrative in the family portal.
Payroll
Breaks available for admin timesheets.
Caregiver training bonus.
Reporting
Add ability to specify column names for advanced reports.
Add documents to client advanced reports.
Add service overrides to client advanced reports.
Add the new fields for Specialty Drs./ Primary Physician to advanced reports.
Caregiver Monthly Schedule report.
Client Monthly Schedule report.
Change all advanced audit reports to show the changed user name as full name.
Client billed for overlapping shifts report.
Corporate royalty payments report.
Office royalty payments report.
Order notes on Client/Caregiver/Schedule notes reports by most recent on top.
Extend private invoice parameter dialog to fit 2 periods.
Payroll gross per client report.
Payroll hours per week report.
Require users to open and save parameters when creating scheduled reports.
Timesheet advanced report.
Scheduling
Add ability to edit PATTI flowsheets.
Allow to decline and notify individual caregiver open shift requests.
SwyftCG App
Add percentage for client food intake.
Allow to update licenses/required documents.
Allow to upload proof of updated license/required document.
General System Updates
Allow to add hyperlinks to messages.
Corporate Dashboards.
Incident report changes.
Option to hide/show home page tiles.
SwyftForms
Enhance eForms to add images and hyperlinks.
Notifications for submitted forms.
Parameters for eForms.
Royalties
Payments for royalties (corporate side).
Payments for royalties via Vanco (office side).
Settings
Corporate instance options to copy care plans.
Corporate instance options to copy assessment templates.
Corporate instance options to copy forms.
Corporate instance options to lock assessment templates.
Corporate instance options to lock care plans.
Sign up for email updates
Subscribe to receive an email when we have new and exciting updates regarding SwyftOps to share!