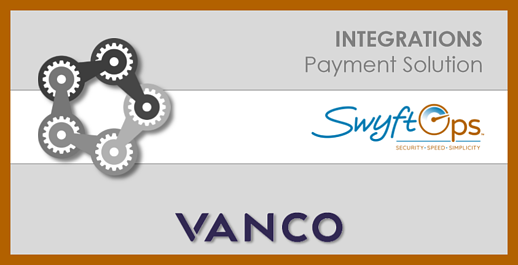 SwyftOps has partnered with merchant services provider Vanco for payment processing, allowing subscribers to process credit card and ACH transactions directly through SwyftOps. By providing a variety of electronic payment options, home care agency owners can increase revenue and make it more predictable. Offices can also allow clients and their family members to submit payments through the Family Portal; it truly is an all in one solution for your merchant service needs! 
Through the end of 2020, SwyftOps will waive the Vanco company setup fee for all SwyftOps subscribers. More pricing information can be found at SwyftOps | Vanco Pricing. This partnership is just one of the many new and exciting advantages you will receive as a SwyftOps subscriber. Plus, all current Vanco subscribers can convert their account over and take advantage of this integration in SwyftOps!
Enhance Your Business With Our Home Care Software Solution
Does your current home care software provider listen to your feature requests? Do they actually implement them into the platform? We do! Stop delaying, and decide to enhance your home care business today! Take advantage of this and all of the dynamic features offered by SwyftOps! 
Contact us today for more information or request a demo of our home care software solution with one of our specialists.
Sign up for email updates
Subscribe to receive an email when we have new and exciting updates regarding SwyftOps to share!